I have had this guitar for over 6 years and sounds fine, but these few so called "imperfections" have always bothered me but never really brought it up. It may not be much of a big deal, but I am wondering if any of these cases are something to worry about or bring concern to.
I should also state that im an no expert in the Luthier department, so dont mind my lack of terminology.
The wooden piece under the Alhambra sticker does not line up with the neck wooden piece.
This wooden bar has glue around the edges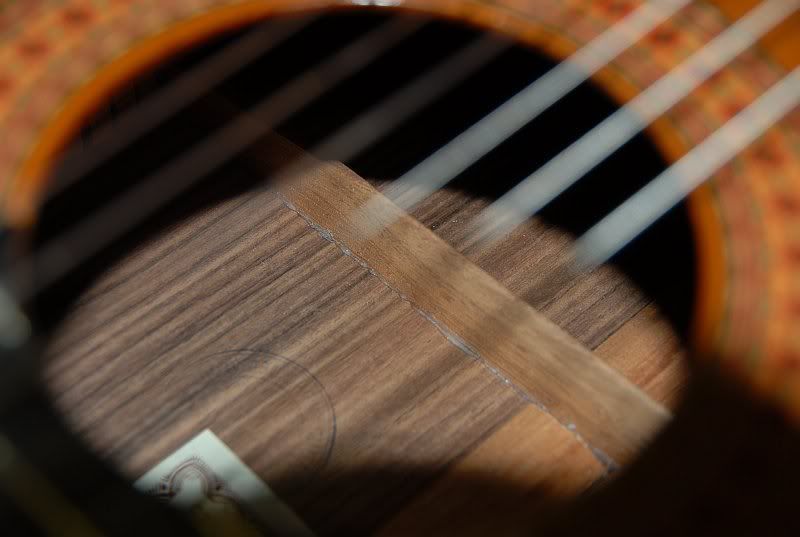 the fifth fret has glue over flow or something
Are these condition normal? This is the 6P model which was not exactly cheap.