Hi Folks,
A few recent updates to my Youtube Channel
Gallery of Guitar
.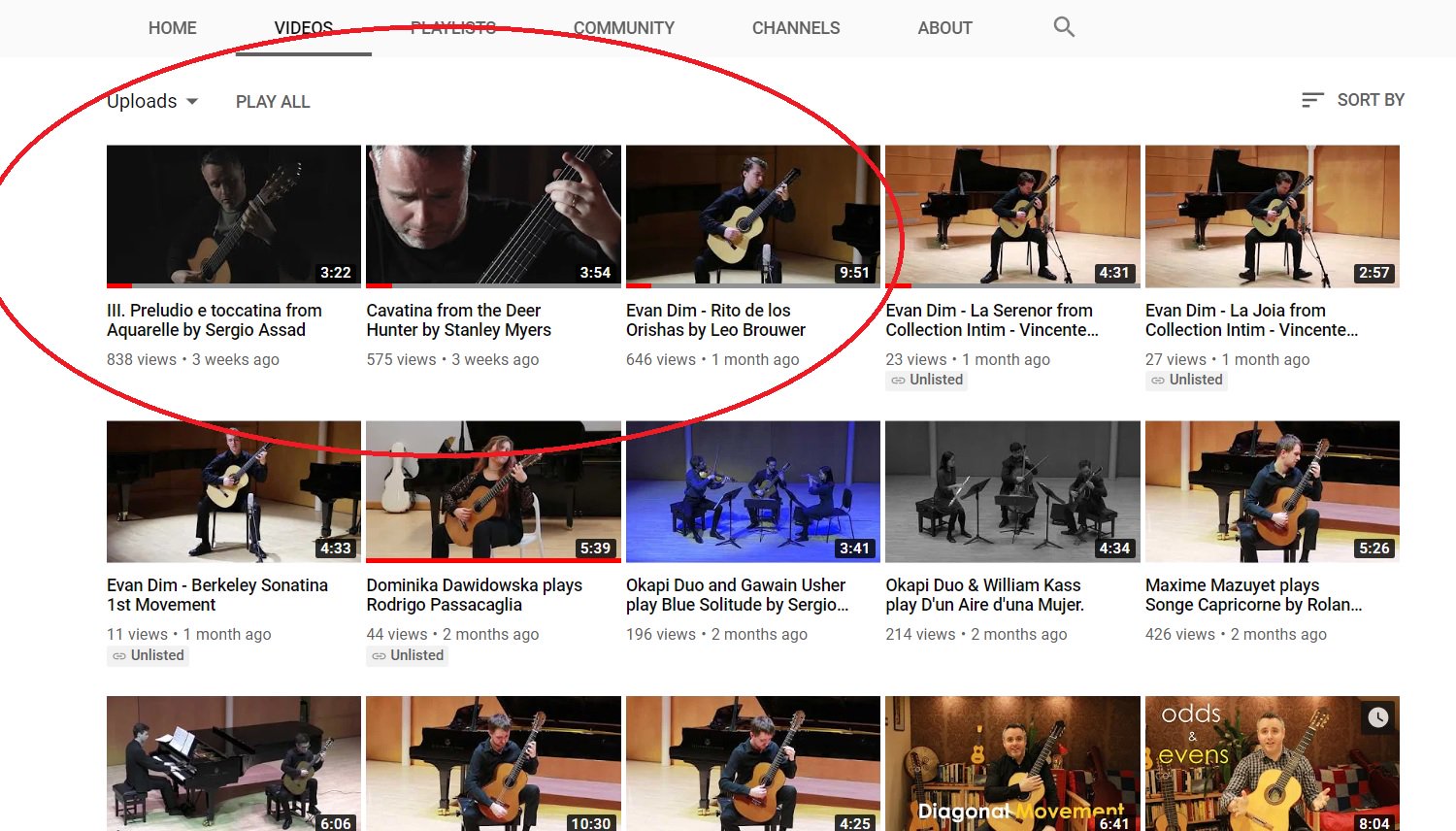 Some famous film music, Sergio Assad's incredible Preludio e toccatina from Aquarelle and a spotlight on one of my new students Evan Dim.
Hope you enjoy!
https://www.youtube.com/user/galleryofguitar/videos
Check out Gallery of Guitar and subscribe to it if you want the latest videos first, the channel is packed with videos from the likes of David Russell, Roland Dyens, Gabriel Bianco, Pavel Steidl, Marcin Dylla, Ana Vidovic, Rene Izquierdo, many other great players, many upcoming students, luthier videos, tutorials, vlogs, chamber music and a few videos from yours truly!
Best wishes,
Matthew